Today is November 12th and today in Geek History....
1943 Wallace Shawn, who is famous for playing Vizzini in The Princess Bride, and also voiced Rex in the Toy Story movies, is born.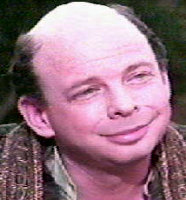 1955 Lightning strikes the Hill Valley courthouse's clock tower a
t 10:04 PM (Back to the Future).
1980 Voyager 1 makes its closet approach to Saturn, taking the first images of its rings.